How Much Does Tuckpointing Cost?
This is a very common question that we receive from homeowners. Unfortunately, the answer is not as straight forward as one would hope. There are many variables that come into play. It is impossible to provide a standard price for tuckpointing by square foot for example. But if we had to provide a parameter for how much does tuckpointing cost, it would be between $6-$15 per square foot. Here is a list of variables that will determine how much it will cost to tuckpoint your property.
Will the old mortar be removed at least ¾" in depth?
Many fly by night companies will not remove the old mortar in a satisfactory way. The old mortar should be grinded out at least ¾" in depth to ensure long life for the new mortar. Some companies leave the old mortar in the joints and simply tuckpoint over. This causes many problems almost immediately. When the old, brittle and failing mortar is not removed the new mortar does not adhere to the joints and actually traps moisture in between the old and new mortar. Instead of lasting decades you will be forced to re tuckpoint this poor craftsmanship in the matter of months or a few short years.
What type of rigging is involved?
One of the biggest expenses for tuckpointing a property is the amount of rigging that is involved. In order to safely rig pipe scaffolding or a swing stage takes expertise and additional time. If you own a ranch house that is 7' high, the cost to tuckpoint will obviously be lower than if you own a 3 flat. You definitely do not want a company to cut corners while rigging, this is when injuries can occur and as a homeowner you may be liable for medical expenses, especially if the masonry company does not carry Commercial General Liability and Worker's Compensation Insurance.
That's why "spot pointing" is also difficult to estimate cost. The time to rig the scaffolding often far exceeds the time to tuckpoint a spot here and a spot there. Please keep this in mind when you only have a small area that you feel needs to be addressed.
What permits are required for tuckpointing?
Every municipality has different rules for what is required to allow tuckpointing in their Village or city. For example, many municipalities require a mason contractor to be a registered contractor in their municipality and some cities, like Chicago, require the mason to be licensed in order to pull a permit. These permits can cost between $600-$1500. Once again, if you go with a mason contractor that is unlicensed or under insured you can potentially receive citations, be fined and/or face litigation if a worker is injured on your property.
The city of Chicago also requires an Air Pollution Control permit if the tuckpointing will be using an electric grinder. Even with a dust minimization plan in place this will increase the cost of tuckpointing in Chicago.
These are just a few variables of what can affect the cost of tuckpointing. If the price sounds to good to be true, it probably is. The mason is probably not licensed, does not carry the required insurance and will not be able to pull the required permits. The work may also be sub-standard costing the additional time and money when they have to redo the work in short order.
Please feel free to contact FocalPoint Masonry Inc for a proposal on your tuckpointing job on the northwest side of Chicago and the northwest suburbs. Call (847)496-3343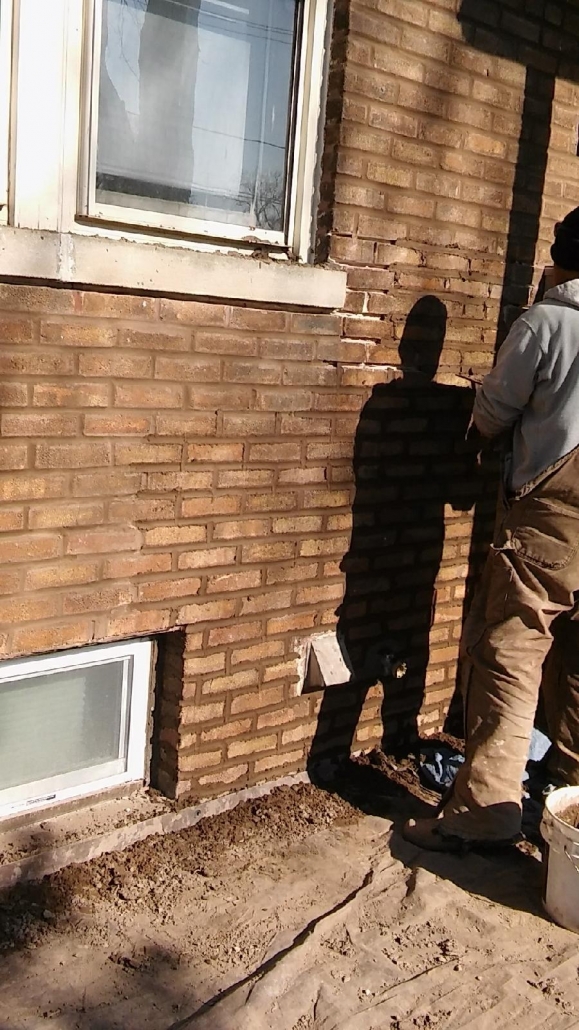 https://focalpointmasonry.com/wp-content/uploads/2017/04/new-logo.png
0
0
focalpt mason
https://focalpointmasonry.com/wp-content/uploads/2017/04/new-logo.png
focalpt mason
2021-01-22 16:20:49
2021-02-19 17:03:49
How Much Does Tuckpointing Cost?